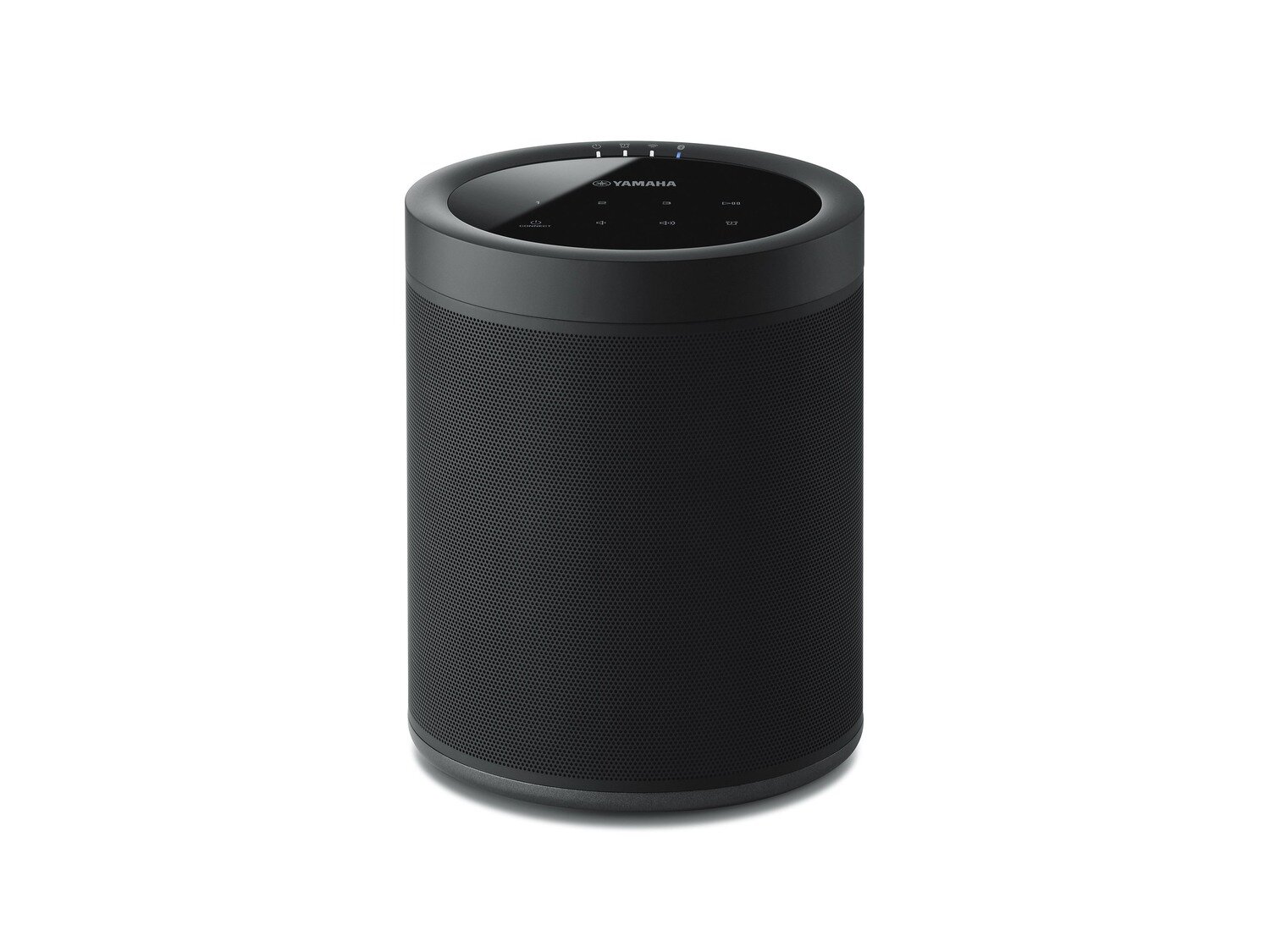 Yamaha MusicCast 20 Svart
SKU 20253
MusicCast 20 tillhör nya generationen av trådlösa aktiva högtalare från Yamaha där det går att använda ett par som trådlösa surround-högtalare
Product Details
GTIN (EAN):
4957812634878
Unifaun Parcel Amount:
0.5
MusicCast 20 - nya generationen trådlösa aktiva högtalare från Yamaha
MusicCast 20 tillhör nya generationen av trådlösa aktiva högtalare från Yamaha. Förutom stöd för bland annat Bluetooth, Airplay, Spotify Connect, Tidal, Deezer, internetradio och app-styrning, plus multirum med Yamaha MusicCast och möjligheten att para ihop ett par högtalare till MusicCast Stereo, går det att använda ett par (dual) Yamaha MusicCast 20 som trådlösa surround-högtalare med nya Yamaha MusicCast Surround tillsammans med kompatibel Yamaha soundbar eller AV-receiver, som till exempel RX-V485, RX-V685 och AVENTAGE-modellerna RX-A880, RX-A1080, RX-A2080 och RX-A3080.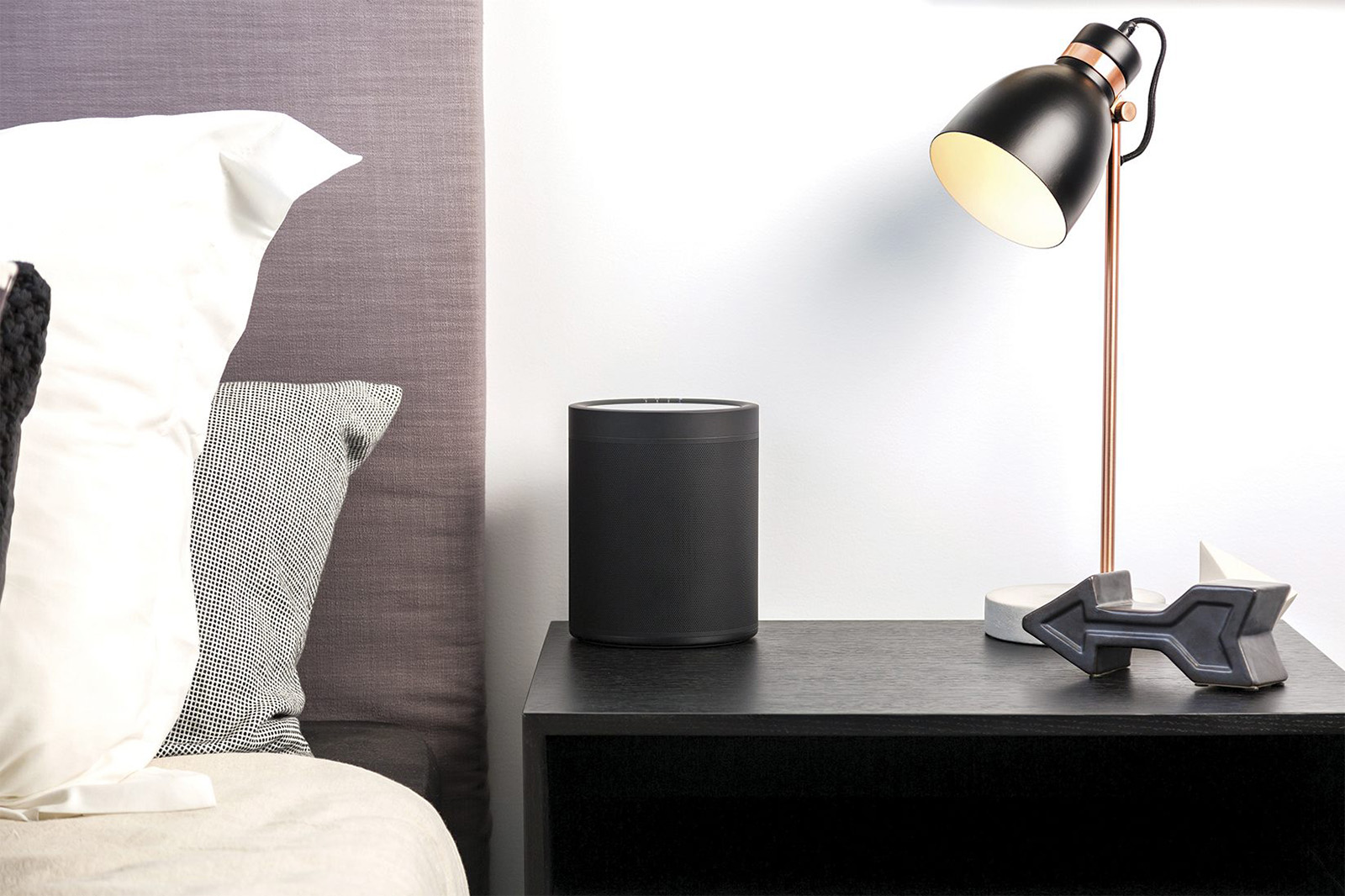 SPECIFIKATIONER



MusicCast 20
Wi-Fi (trådlöst nätverk)

Ja (2,4 / 5 GHz)
MusicCast Surround
Ja (endast dual)
MusicCast Stereo
Ja
AirPlay
Ja
Bluetooth
Version/Profil
Ver. 4.2 + EDR / A2DP, AVRCP
Ljud-codec
SBC, AAC* (*Endast mottagning)
Max räckvidd

10 m (utan störningar)
Filformat
MP3 / WMA / MPEG-4 AAC: upp till 48 kHz / 16-bit, ALAC: upp till 96 kHz / 24-bit, FLAC / WAV / AIFF: upp till 192 kHz / 24-bit
Snabbvalsknappar

Ja
Ethernet (trådat nätverk)

Ja
Alarm
Alarm, Snooze, Sleep
Högtalarenhet
1 st 9 cm baselement, 1 st 3 cm diskant (soft dome), 2 st slavbasar
Maximal uteffekt
40 W (bas 25 W + diskant 15 W)
Strömförsörjning
AC
Strömförbrukning
10 W
Strömförbrukning i stand-by läge
1,9 W (Network Standby PÅ, Bluetooth Standby PÅ), 0.3 W (Network och Bluetooth Standby AV)
Storlek (B x H x D)
150 x 186 x 130 mm
Vikt
2.2 kg

Färger
Svart, Vit
Ladda ner manual/bruksanvisning (på engelska) för Yamaha MusicCast 20 (WX-021) här: https://se.yamaha.com/files/download/other_assets/2/1179542/web_WX-021OMEN_WX-021_om_UCRABGLEFP_En_B0.pdf
Save this product for later
FYNDBÖRSEN
Welcome to us!

We have been on the Internet since 1997. And ever since 1993 we've have had a "regular" store. This translates to decades of experience and extra security and service for you, our customers. Our expertise reach as far back as 1987, which means a cutting edge knowledge that not many of our competitors have.

We always want to offer as safe a purchase for our customers as possible. That is why we have a 2-year national guarantee on most of our brands. With the help of long experience in the industry and our own service workshop, we can provide technical support via email or telephone.

Designed & Built by www.cloudier.com
Powered by Cloudier.site