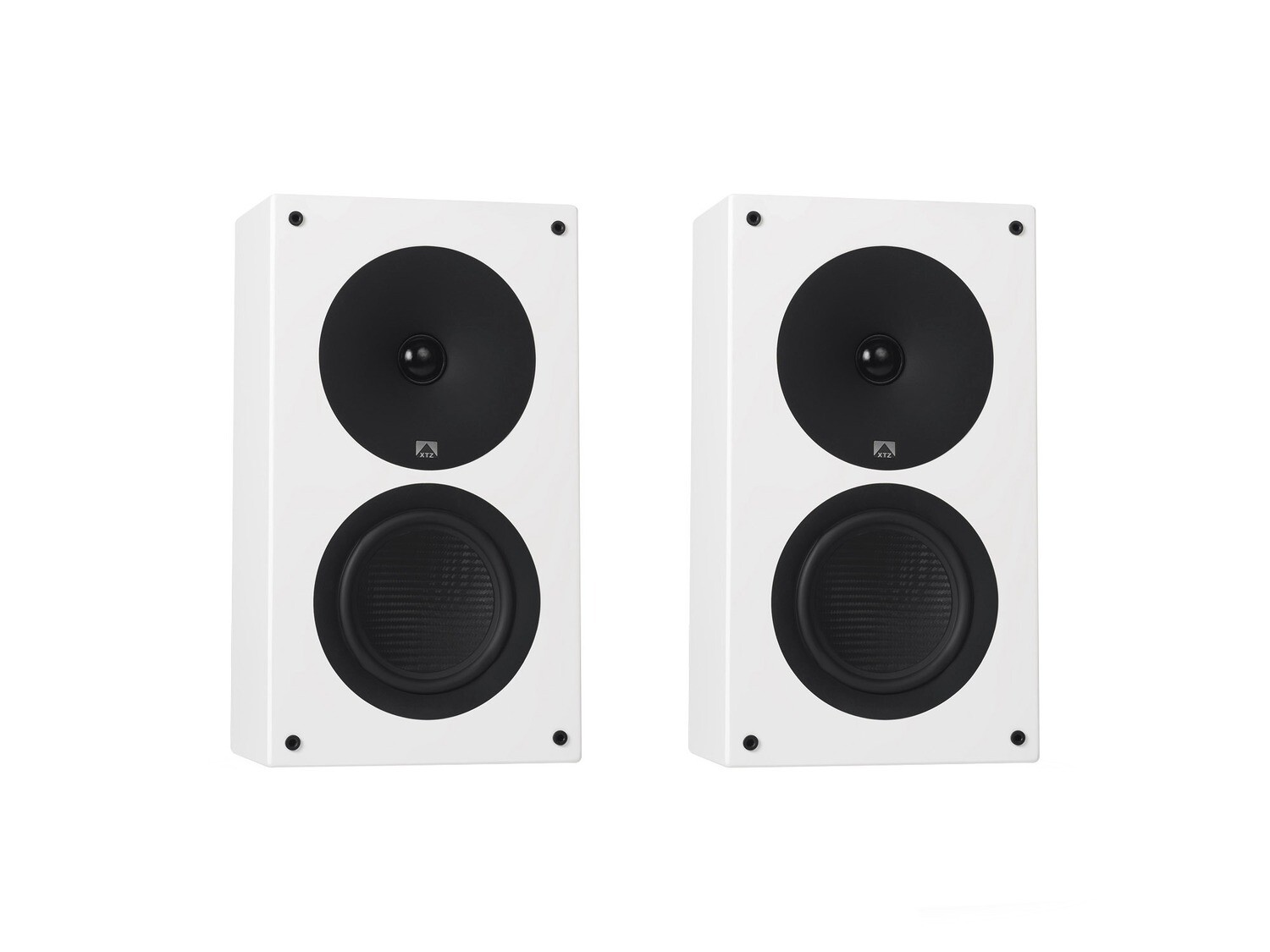 XTZ Spirit 2 Matte White
12749
Slimmade vägghögtalare med riktigt HiFi-ljud i mattvit högvalitativ polerad flerlagerslack i nya XTZ Spirit-serien. Bredd: 20 cm, Höjd: 35 cm, Djup: 12 cm
Product Details
GTIN (EAN):
7340030417762
Product type:
Loudspeaker
XTZ Spirit 2 - Slagkraftig och slimmad vägghögtalare
Optimal högtalare för dig som vill ha en kompakt vägghögtalare utan avkall på ljudkvalité eller utseende. Spirit 2 övertygar med komponenter i högsta klass och avancerade teknologier. Diskanten är en egenutvecklad 25mm silkesdome monterad i en waveguide för att bibehålla maximal precision även vid höga ljudtryck. Waveguiden är också grunden till att spridningen är kontrollerad och jämn. Mid/bas-elementen är framtagna i vårt eget laboratorium och är perfekt anpassade för att prestera i kabinettet tillsammans med diskanten. Dynamiken, impulsförmåga och balansen i ljudet är fantastisk i denna prisklass/storlek och samtidigt i ett kompakt format med tidlös design.
Element
25mm silkesdiskanten är specialanpassad för Spirit-serien och är därför perfekt tillsammans mid/bas-elementen. Tack vare waveguiden i diskanten, har såväl spridningmönster och effektiviteten optimerats och distorsion minimerats. 5 1/4"-mid/bas-elementen är av egen utveckling och ger precision både vid låga och höga ljudnivåer. Dessa element i högsta klass har lång slaglängd och kan därmed återge en slagkraftig och tight bas.
Ljudinställningar
På baksidan av Spirit 2 finns det en jumper, med vilken du kan justera diskantnivån till den aktuella rumsakustiken eller din personliga preferens. Väldigt användbar i moderna hem där stora reflekterande ytor och lite dämpande material är vanligt.
Kabinett
Spirit 2:s MDF-kabinett är utrustat med en hela 25mm tjock frontbaffel och 18mm starka sidoväggar förstärkta med interna stag. Tillsammans ger detta en stabil och robust högtalare. För att ytterligare minimera de interna resonanserna, har en stor mängd dämpande material använts.
Lacken
Den applicerade polerade flerlagers-lacken garanterar ett utmärkt kvalitetsintryck. I matt svart såväl som matt vit, så visar Spirit 2 tveklöst var uttrycket "ljudmöbler" har sitt ursprung. Den klassiska, men samtidigt moderna, konstruktionen bidrar till denna högtalares tidlösa estetik.
Terminal
Den guldpläterade skruvterminalen garanterar optimal kontakt för dina högtalarkablar. På så vis kan en säker anslutning med bästa möjliga signalöverföring försäkras. Dessutom innehåller terminalen en jumper för justering av diskanten.
Frontskydd
Frontgrillen skyddar för det första elementen från damm och för det andra från möjlig skada. För att försäkra perfekt ljudöverföring, är tyget ljudtransparent och har minimal påverkan på högtalarens ljud.
SPECIFIKATIONER
| | |
| --- | --- |
| Konstruktionstyp: | 2-vägs Vägghögtalare |
| Diskantregister: | 1 x 25 mm (1") dome tweeter (Multi-coated in Waveguide design) |
| Mellan- & Basregister: | 1 x 150 mm (5 ¼") Cocentric Dual Layer C-ABS Elektrodynamisk mellan-/basregister (Cellulosa fiber & acrylonitrile butadiene styren) |
| Frekvensrespons: | 78 - 22.000 Hz Hz (+/- 3dB) |
| Nominell impedans: | 4 - 8 Ohm |
| Känslighet: | 86 dB (2,83 V/1 m) |
| Effekttålighet: | Kortsiktigt: 150 W, IEC 268-5 | Långsiktigt: 75 W, IEC 268-5 |
| Frontskydd: | Vitt tyg |
| Terminal: | Guldpläterad |
| Ljudinställningar: | Diskant: Justerbar i 2 olika lägen |
| Dimensioner: | 200 x 350 x 120 mm (B x H x D) |
| Vikt: | 5.3 kg |
| Färg: | Mattvit |
| Väggmontage: | Nyckelhålsspår |
| Garanti: | 5 år |
| Kvantitet: | 1 par |
Save this product for later
FYNDBÖRSEN
Welcome to us!

We have been on the Internet since 1997. And ever since 1993 we've have had a "regular" store. This translates to decades of experience and extra security and service for you, our customers. Our expertise reach as far back as 1987, which means a cutting edge knowledge that not many of our competitors have.

We always want to offer as safe a purchase for our customers as possible. That is why we have a 2-year national guarantee on most of our brands. With the help of long experience in the industry and our own service workshop, we can provide technical support via email or telephone.

Designed & Built by www.cloudier.com
Powered by Cloudier.site