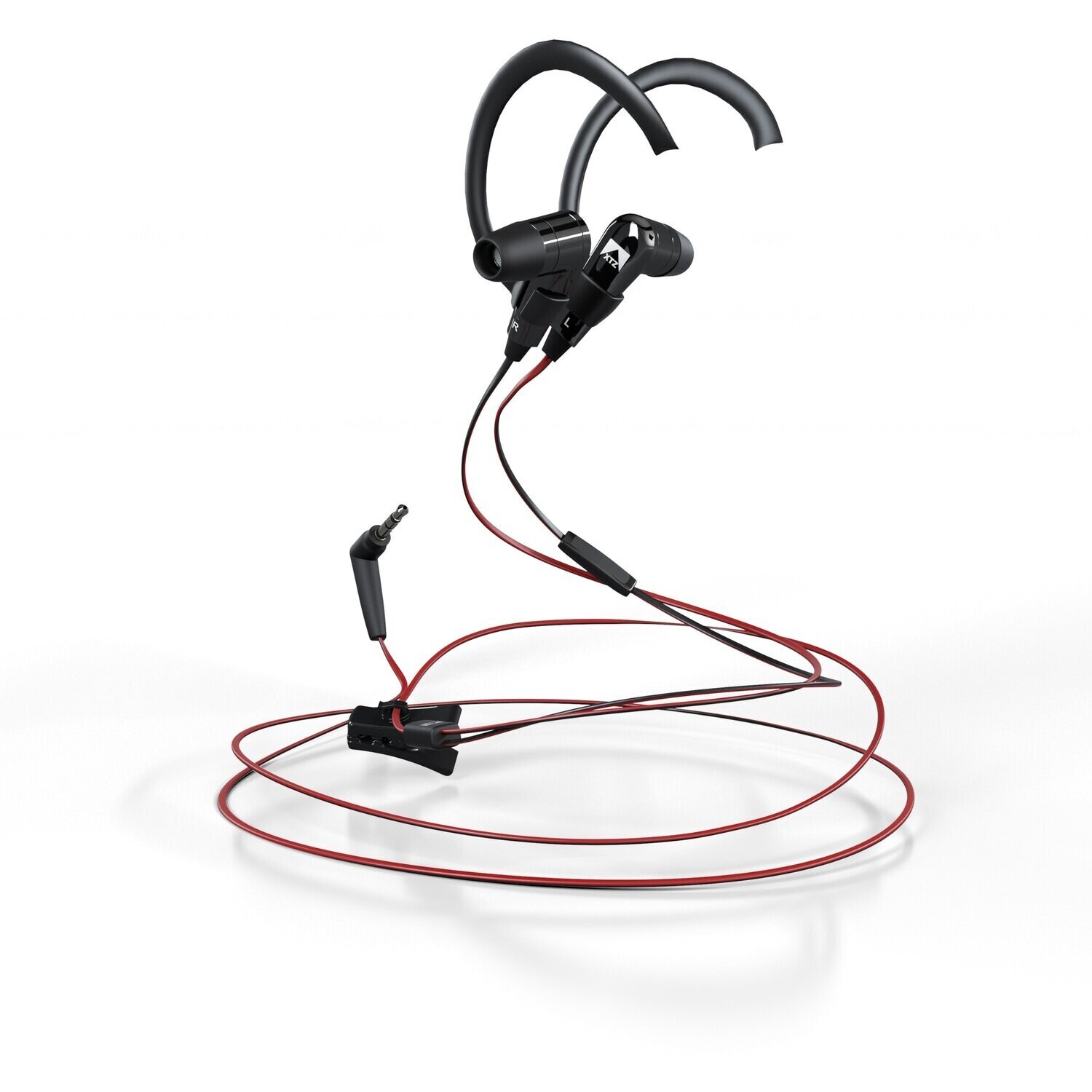 XTZ EarPhone Sports
SKU 11929
XTZ Earphone Sports är sportluren med mic för samtal och smidigt kabelclips
Product Details
GTIN (EAN):
7340030416796
Unifaun Parcel Amount:
0.05

Earphone 12 nu med byglar för att bättre kunna användas av folk i farten.
Mikrofon för samtal. Smidigt kabel-clips.
För att det inte ska bli massa kabel hängandes, om man t.ex. har telefonen/spelaren fastsatt på överarmen eller liknande, så är kabeln kortare. Givetvisföljer det med en förlängningskabel till standardanvändning.

Lugnt och avkopplande
Vi lade även ner mycket möda på att reducera störningar från omgivningen. Vi uppnådde en väldigt hög dämpning av omgivningsljuden. På grund av detta upplevsljudet i hörlurarna som mycket renare och mer dynamiskt.

Unika funktioner
Även komfort och ergonomi har varit en prioritet. För att undvika skador på kabeln har vi valt en platt kabel som har en inbyggd styvhet som motverkartrassel och kabelbrott. Vi har tänkt på vad du ska göra av hörlurarna när du av nån anledning behöver ta av dom. XTZ EarPhone Sports kommer med inbyggda magnetersom kan hålla ihop dom som ett halsband runt halsen. Detta minskar även risken för kabeltrassel.

En vanlig hörlur också
I grund och botten är EarPhone Sports som alla andra "klassiska" hörlurar: bara anslut dem till någon källa, de gör sitt jobb!

Konstruktionstyp: In-Ear hörlur
Högtalarelement: 8.6 mm fullregisterbredband med neodym-magneter
Frekvensrespons: 18 - 32.000 Hz (+/- 3dB)
Impedans @ 1kHz: 16 ohms
Total harmonisk distorsion @ 1kHz:<0.1% 100db)
Anslutningar: 3.5mm-ingång

Inbyggd mikrofon.
Vikt: 13 g / 0.029 lbs
Färg: Svart
Kvantitet:1 st
Inkluderade tillbehör: 3.5mm Ljudkabel, Väska, Flygplansadapter, 6.3mm Adapter, Öronbyglar
Save this product for later
FYNDBÖRSEN
Welcome to us!

We have been on the Internet since 1997. And ever since 1993 we've have had a "regular" store. This translates to decades of experience and extra security and service for you, our customers. Our expertise reach as far back as 1987, which means a cutting edge knowledge that not many of our competitors have.

We always want to offer as safe a purchase for our customers as possible. That is why we have a 2-year national guarantee on most of our brands. With the help of long experience in the industry and our own service workshop, we can provide technical support via email or telephone.

Designed & Built by www.cloudier.com
Powered by Cloudier.site