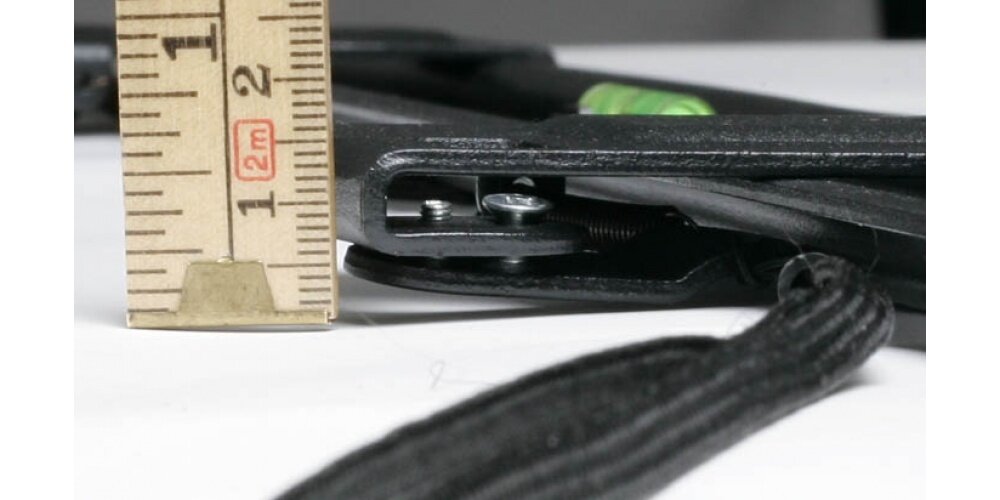 Accurate LED M32-63
SKU 8564
XTZ Led M32 - 63 är ett slimmat väggfäste som klarar uppt ill vesa 800
Product Details
Accurate LED M32-63 är det perfekta TV fästet för dig som har eller har tänkt köpa en ny platt TV,mycket tack vare att det passar både LED,LCD och bygger ut endast 14,5 mm från väggen.
- Extremt tunt väggfäste
- Ultra slimmat endast 14,5 mm
- Stabilt Max 50Kg
- Lättmonterat
- Inbyggt vattenpass
- Passar till 32- 63 tums platt TV
Det finns många praktiska skäl till att hänga upp din platt tv på väggen,inte minst sparar du på värdefull golvyta. Det är därför vi har tagit fram dethär fästet som inte bara är ultraslimmat det bygger ut endast 14,5 mm från väggen, är mycket stabilt och lättmonterat mycket tack vare det inbyggda vattenpasseti väggfästet .
*Universal fäste som passar Plasma LCD LED TV-apparater
*Max belastning 50 kg
*Max.Vesa: 800 x 800 mm
*Bygger ut endast 14,5 mm ifrån väggen
*Material: Stålplåt
*Skruv Plugg Brickor Distanser ingår i förpackningen
*Vattenpass
Save this product for later
FYNDBÖRSEN
Welcome to us!

We have been on the Internet since 1997. And ever since 1993 we've have had a "regular" store. This translates to decades of experience and extra security and service for you, our customers. Our expertise reach as far back as 1987, which means a cutting edge knowledge that not many of our competitors have.

We always want to offer as safe a purchase for our customers as possible. That is why we have a 2-year national guarantee on most of our brands. With the help of long experience in the industry and our own service workshop, we can provide technical support via email or telephone.

Designed & Built by www.cloudier.com
Powered by Cloudier.site